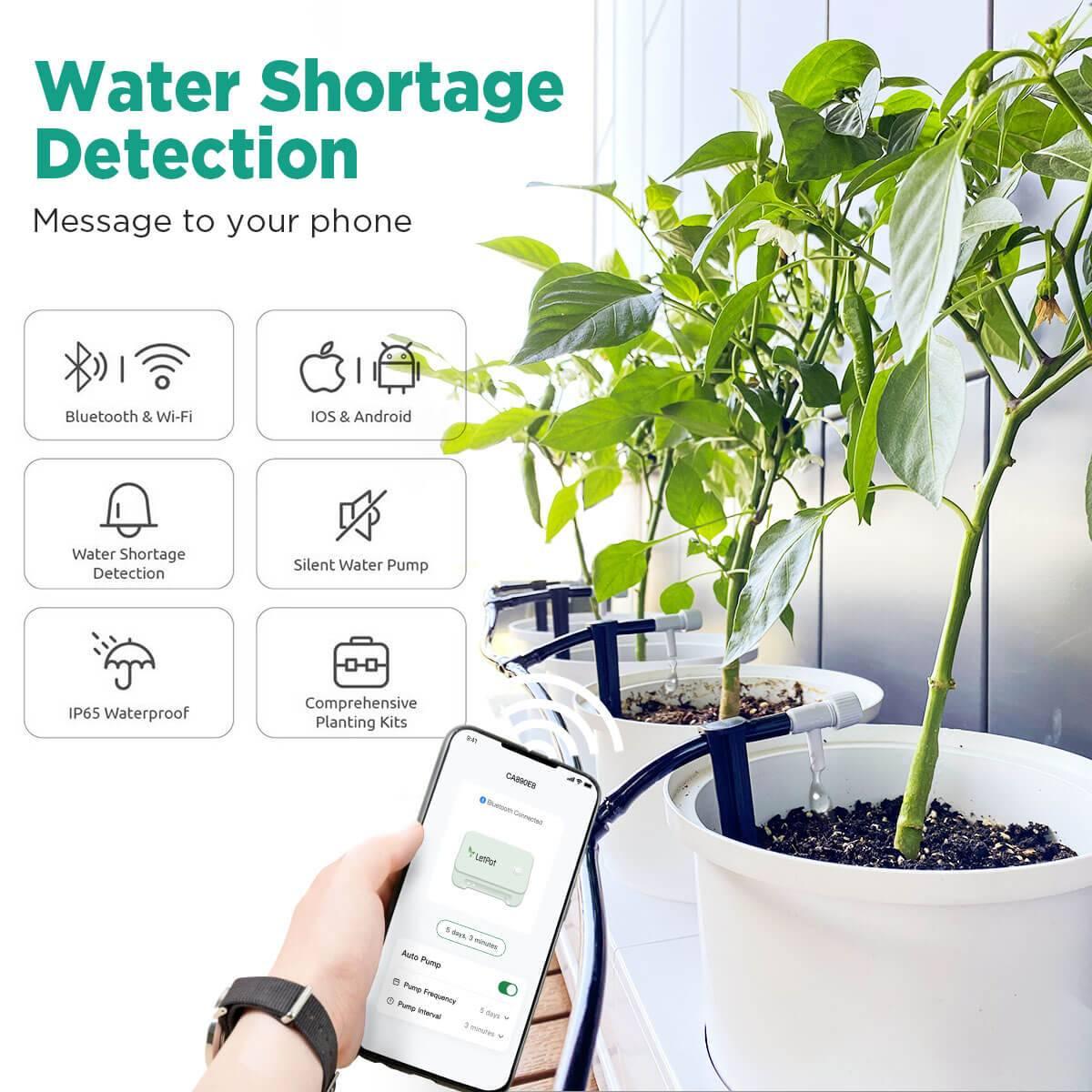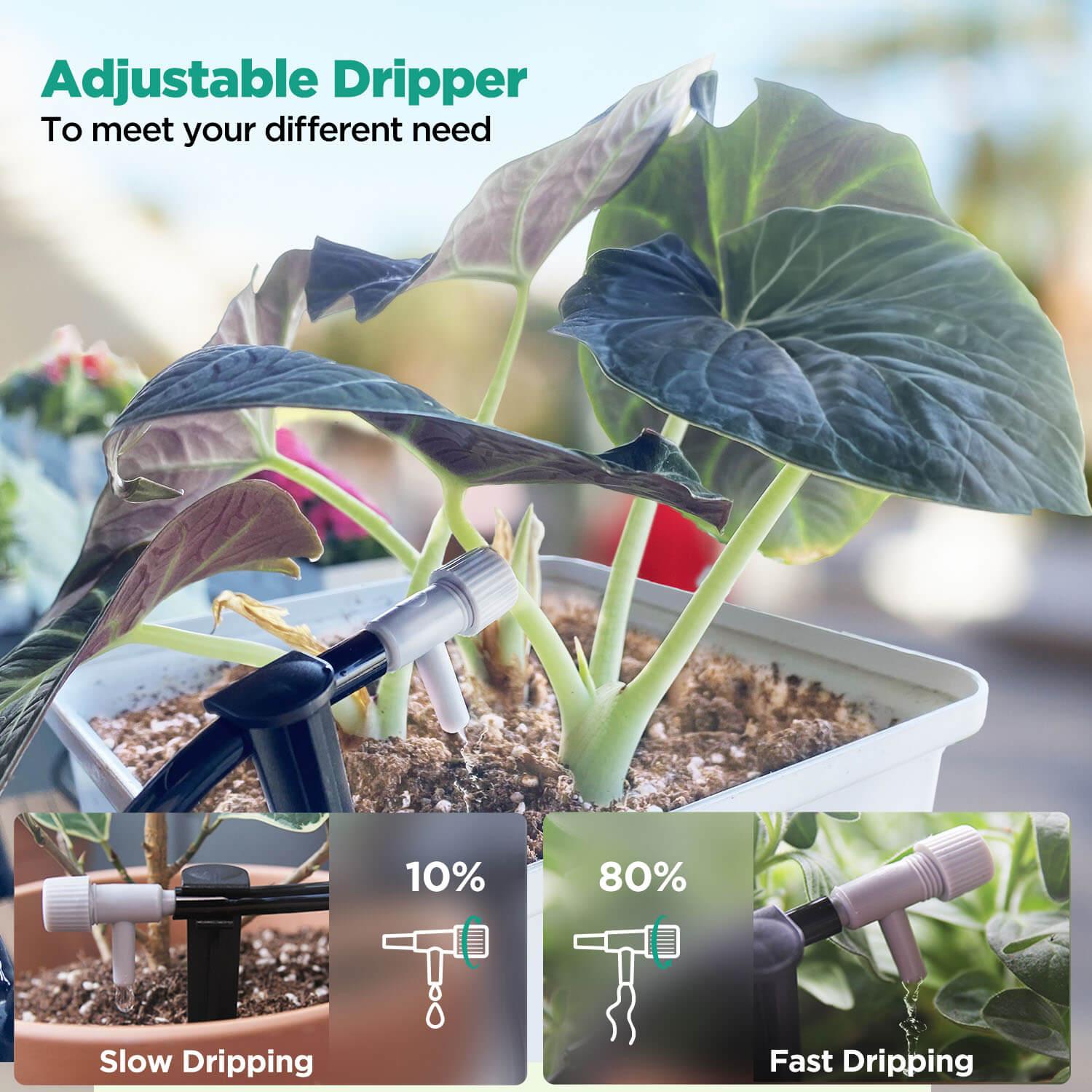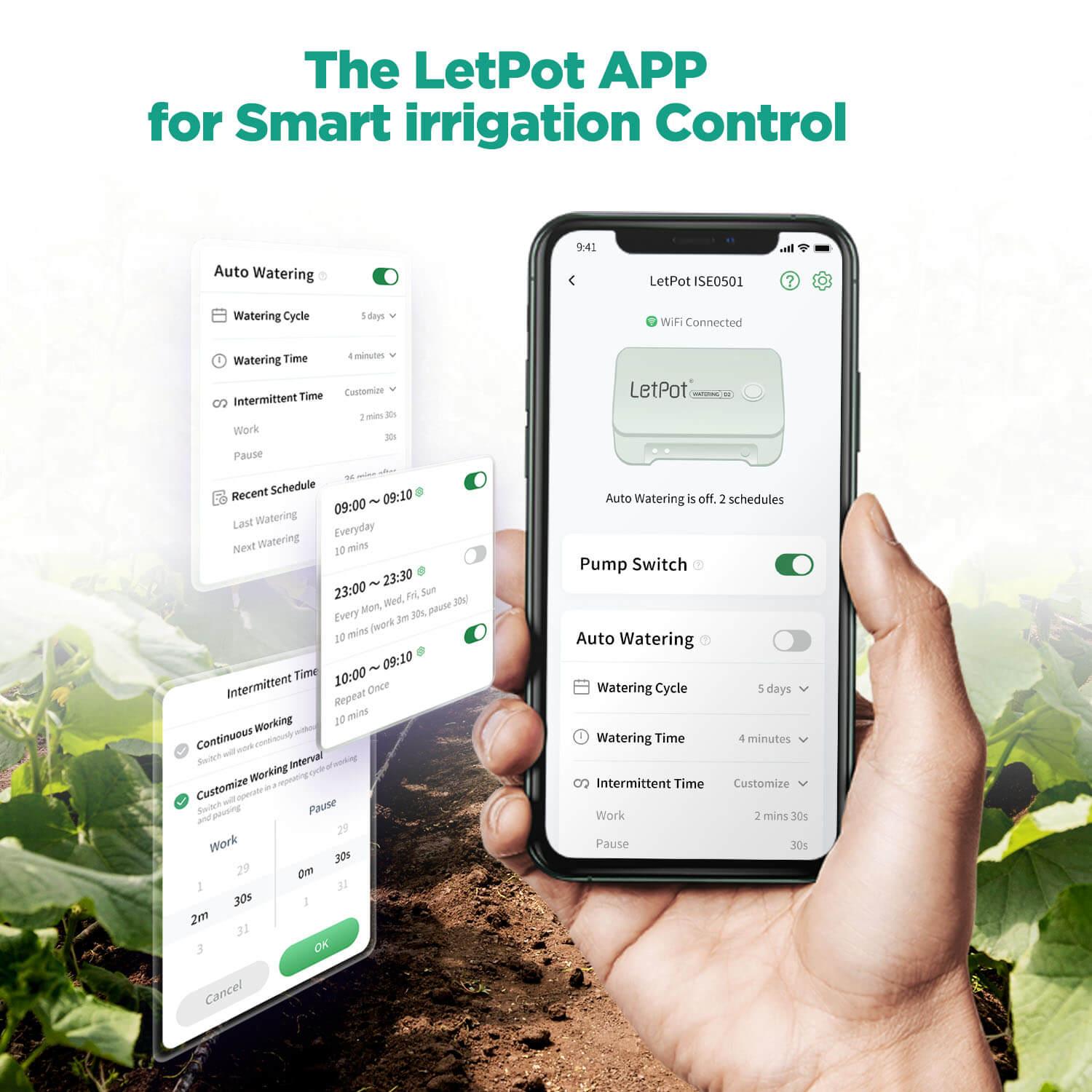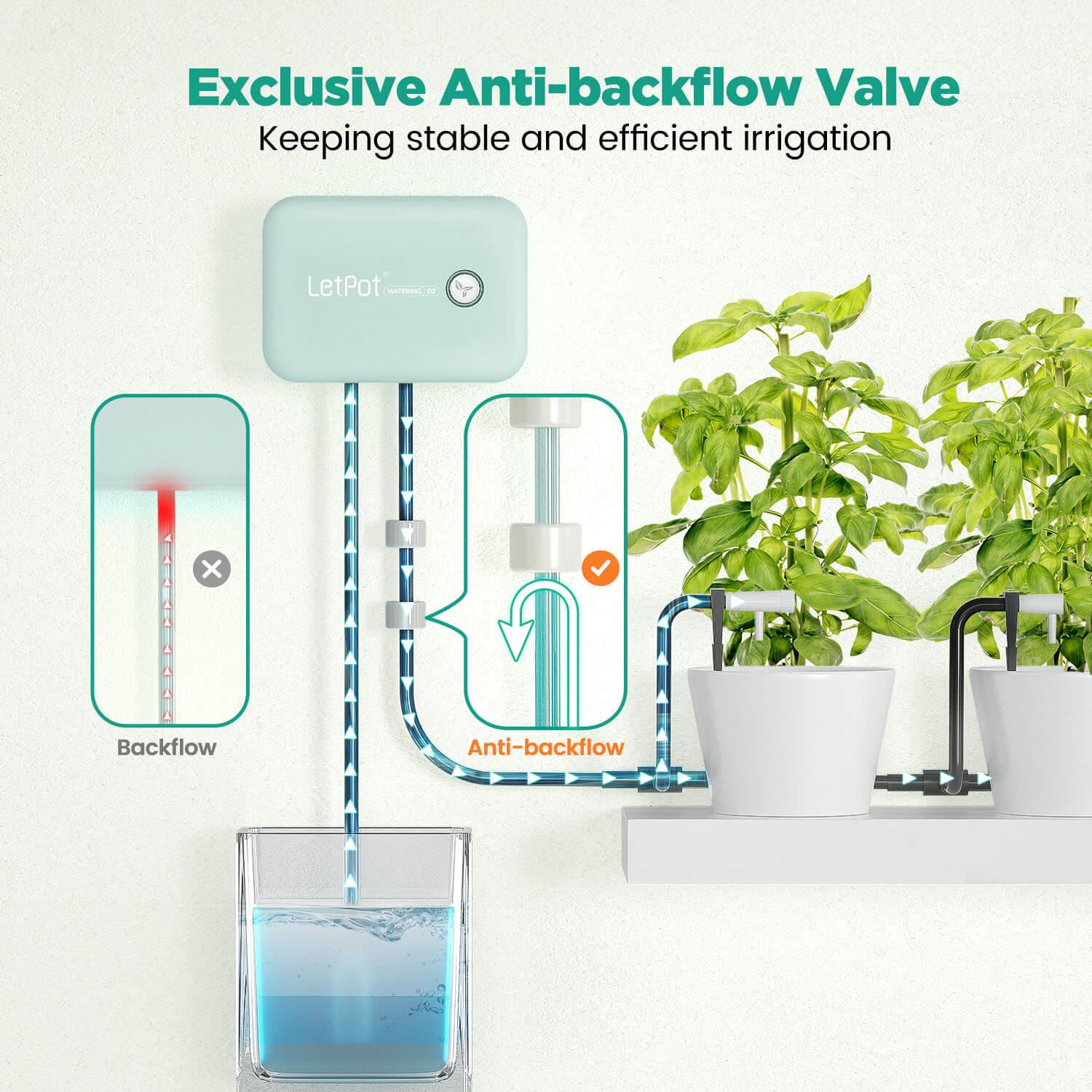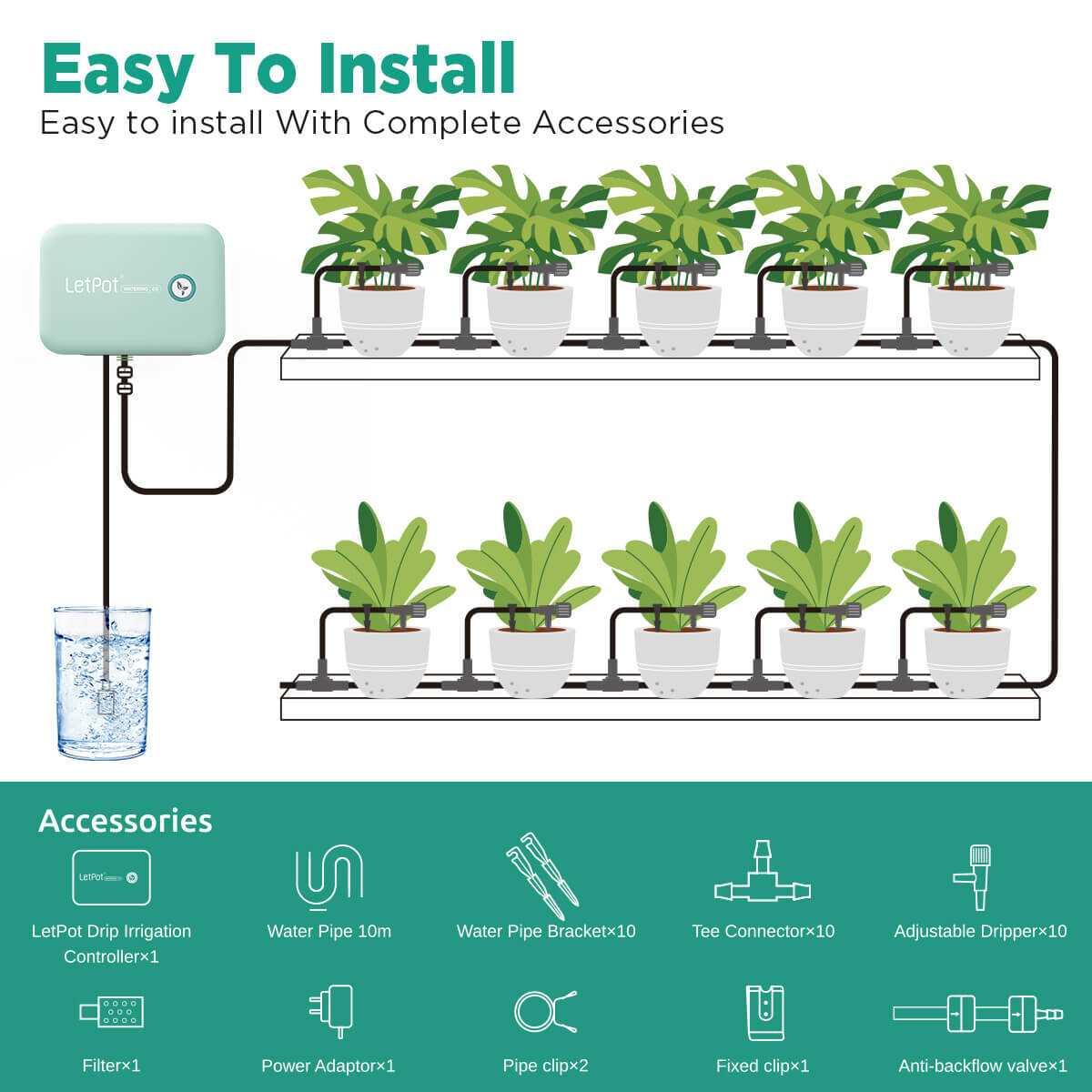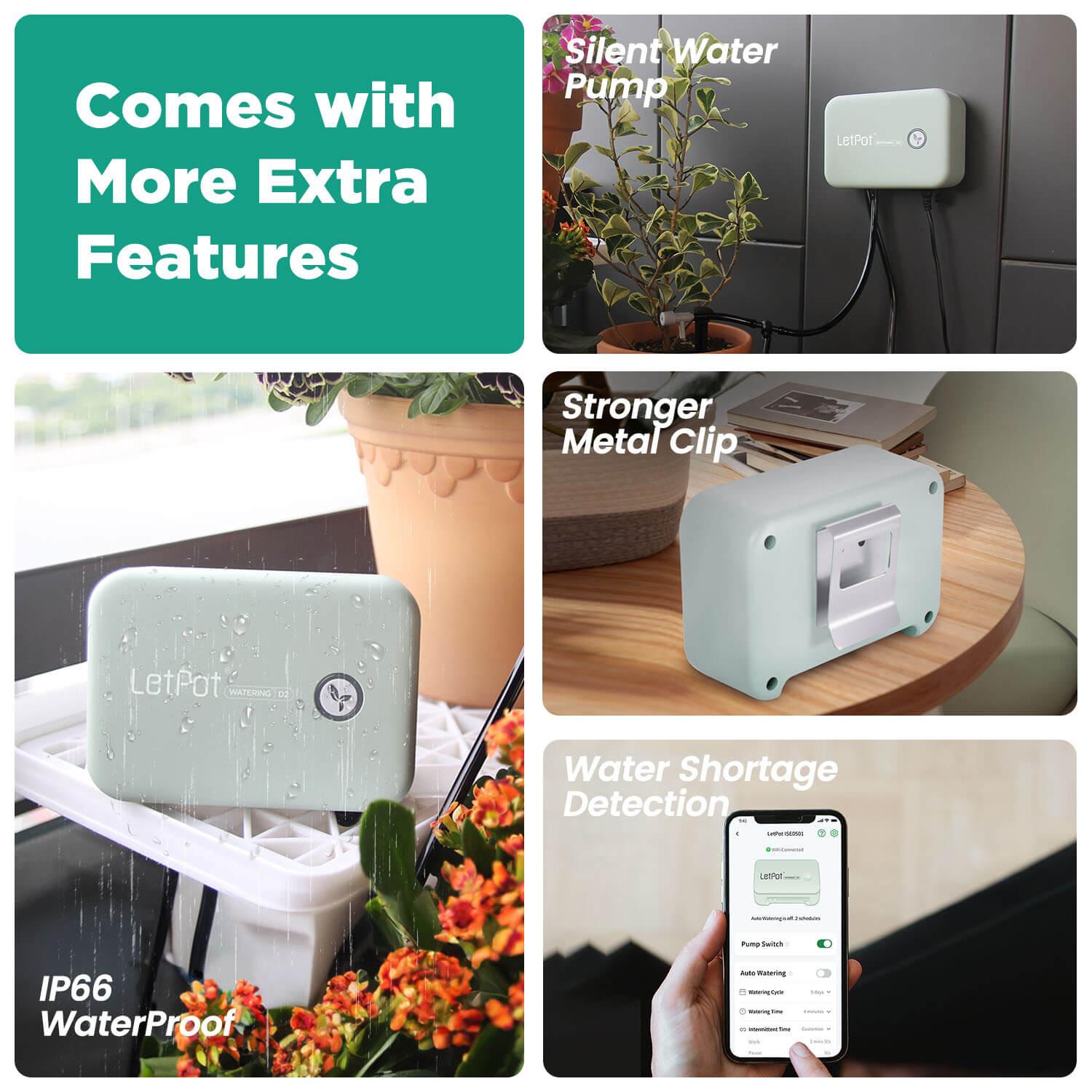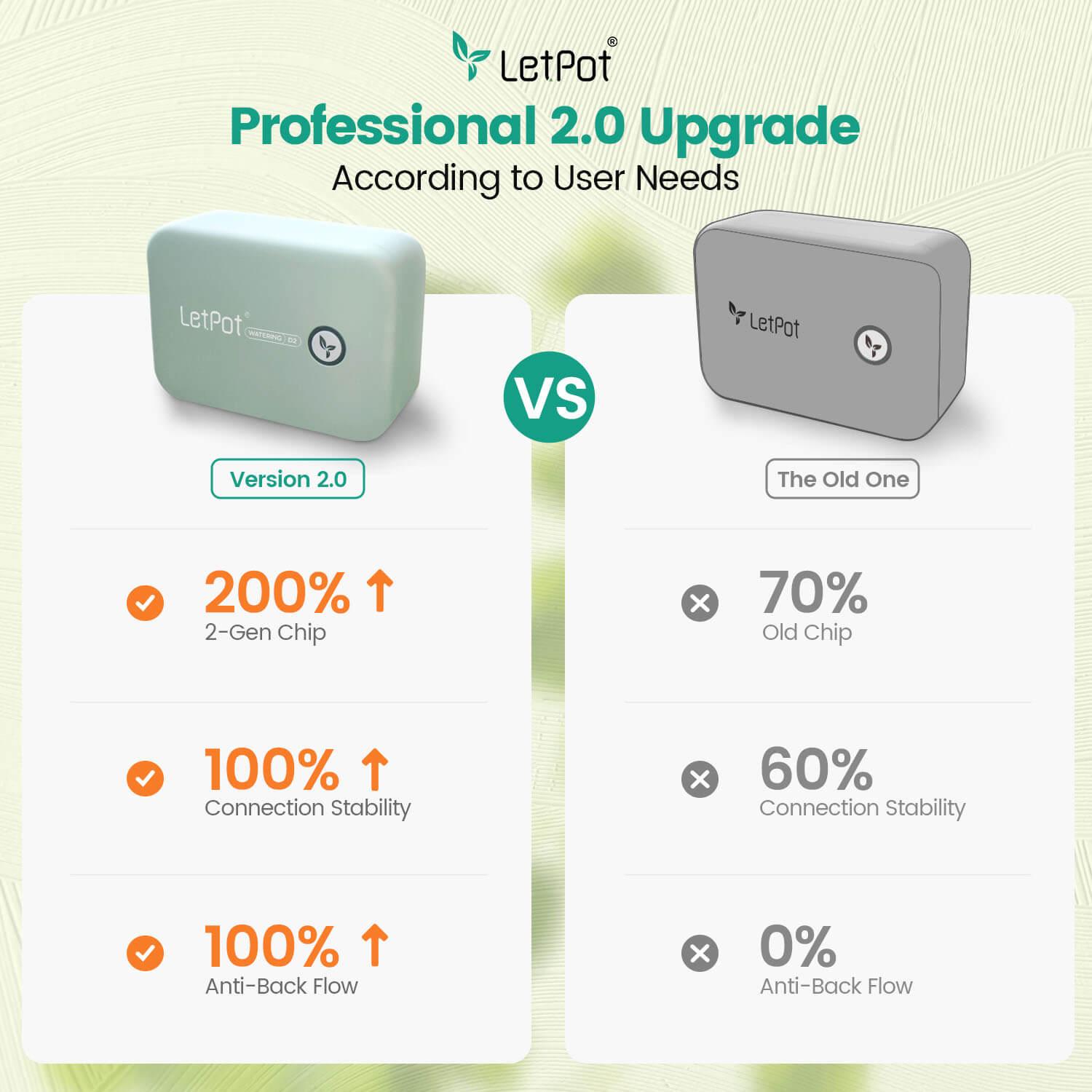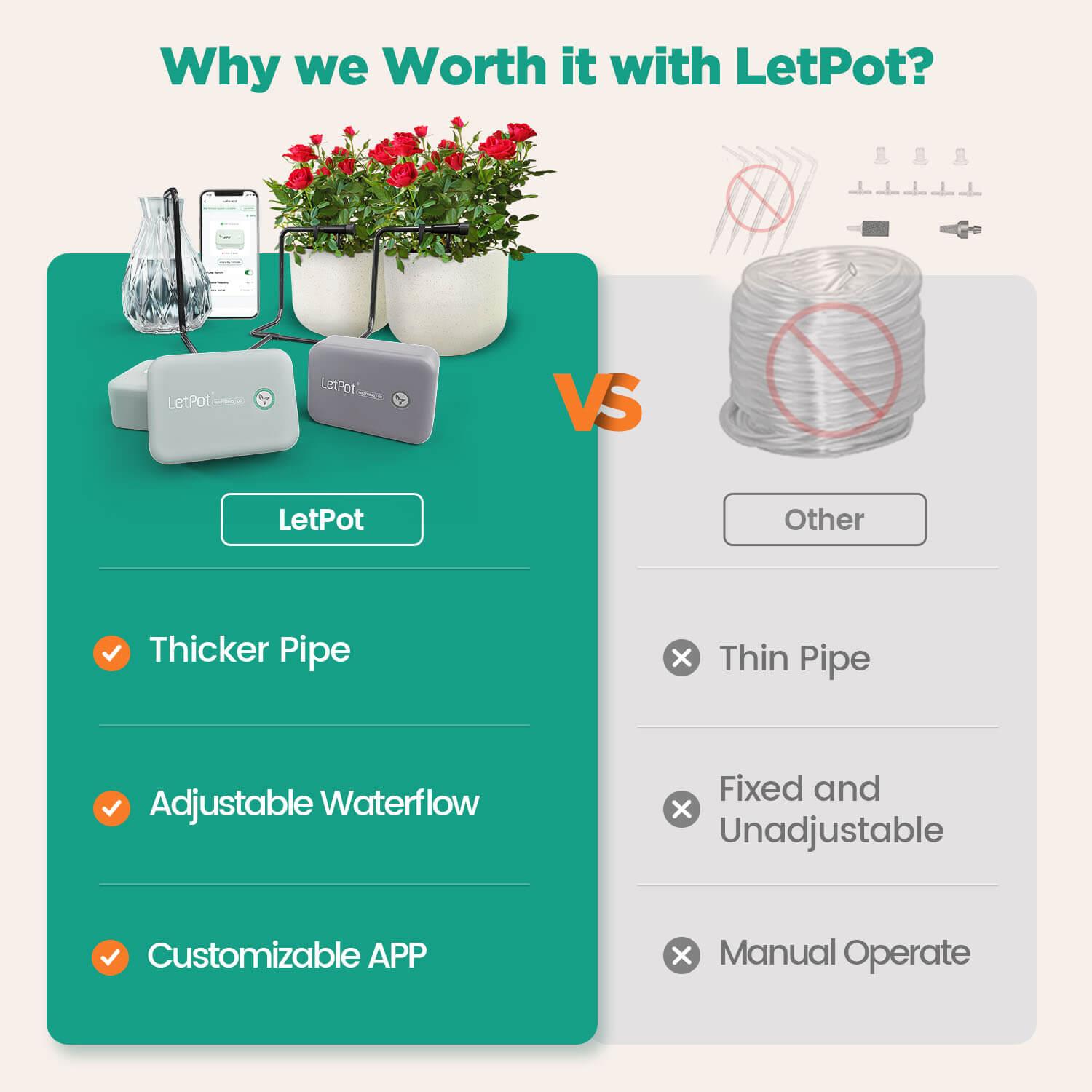 ✅ Apply 20% coupon on Amazon
🏃‍♂ Hurry up! Click the Button Here!👆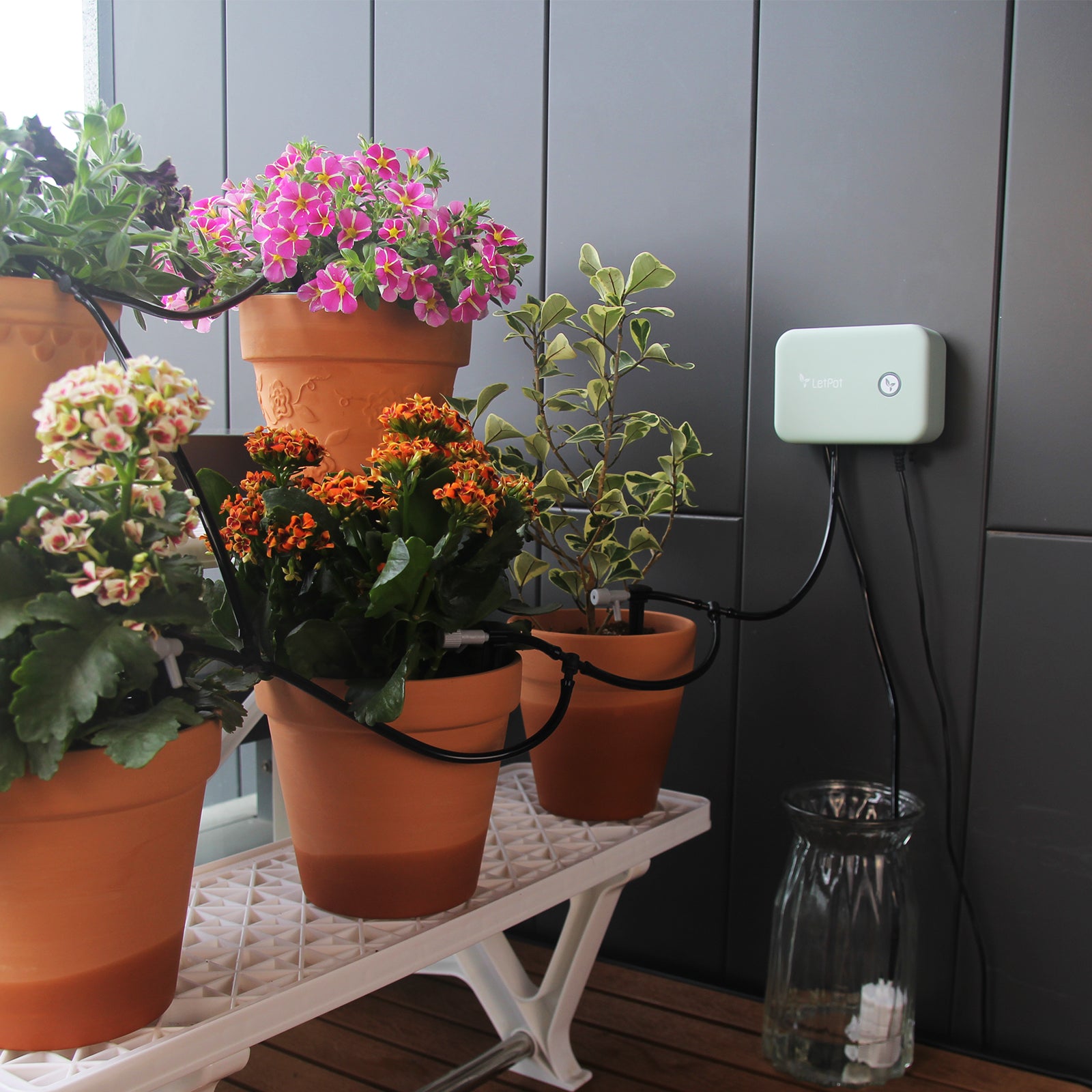 LetPot Smart Drip Irrigation System
Auto watering by smart dripping irrigation system.
Monitor water level and send water shortage alarm.
Easy to use mobile app to control the system. IOS & android is supported.
Monitor, record and learn 2000 plants info in app.
Alomost silent water pump, as low as 30 DB that you can barely hear.
Adjustable drippers for different output of individual plant.
Eco-friendly recyclable resin material.
Works with any other watertanks.
Get Recommended by 2000+ Clients
What Features Make it Popular?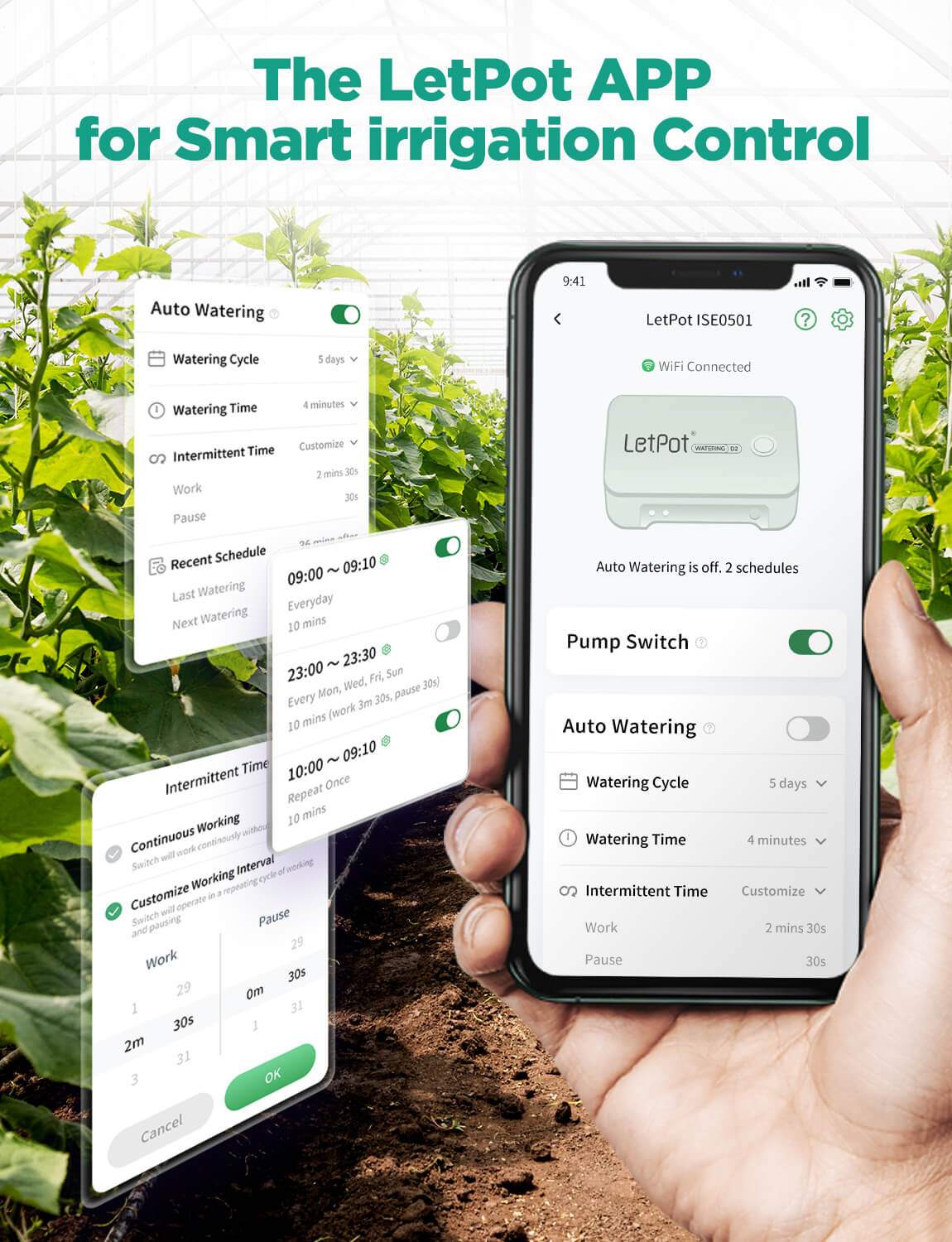 LetPot APP for Smart Irrigation Control
The APP has a built-in pump switch and auto watering system, customizable watering cycle, watering time, Intermittent time.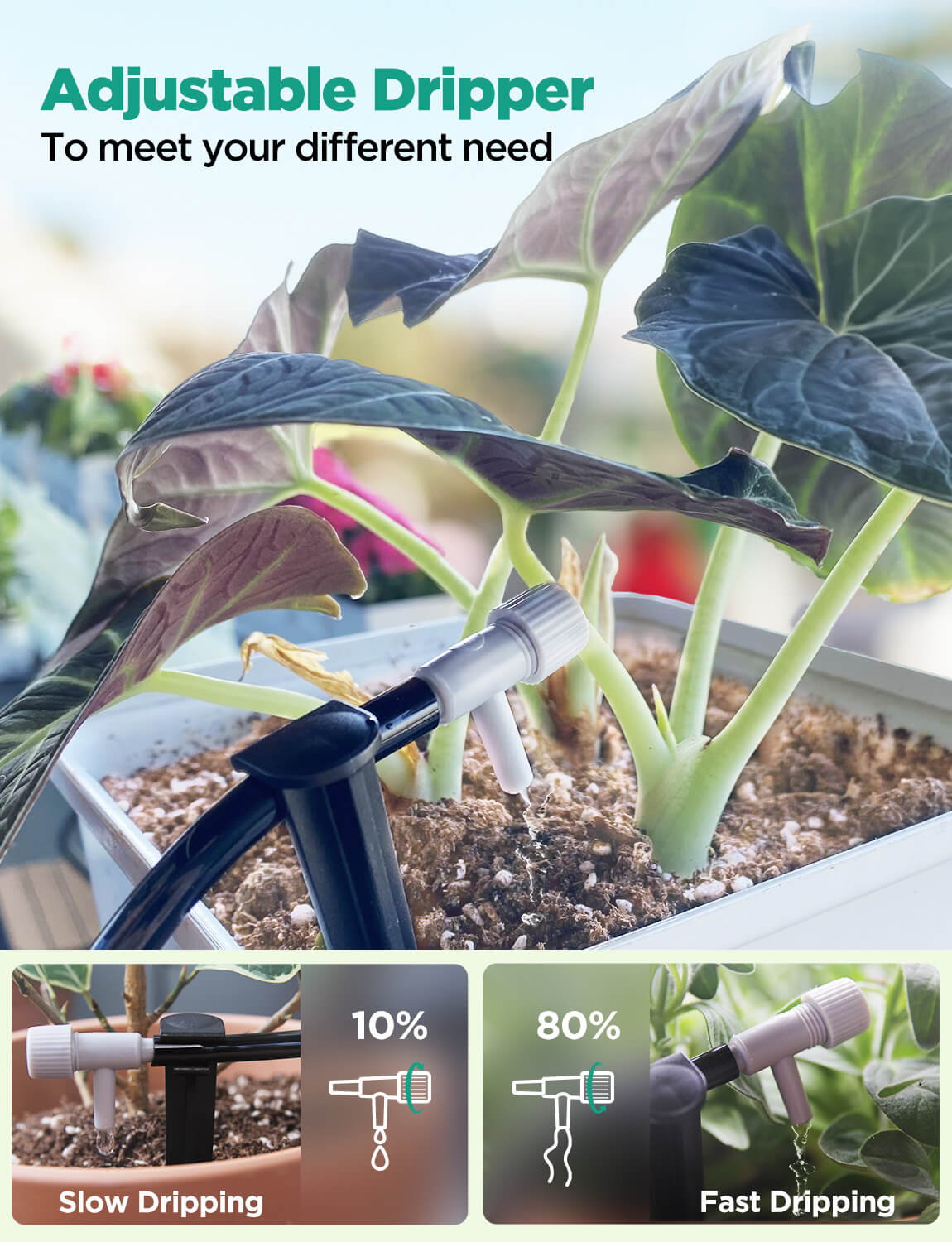 Adjustable Dripper
To meet your different needs, slow or fast dripping.
Exclusive Anti-backflow Valve
Exclusively developed technology, no need to worry about backflow. Keeping stable and efficient irrigation.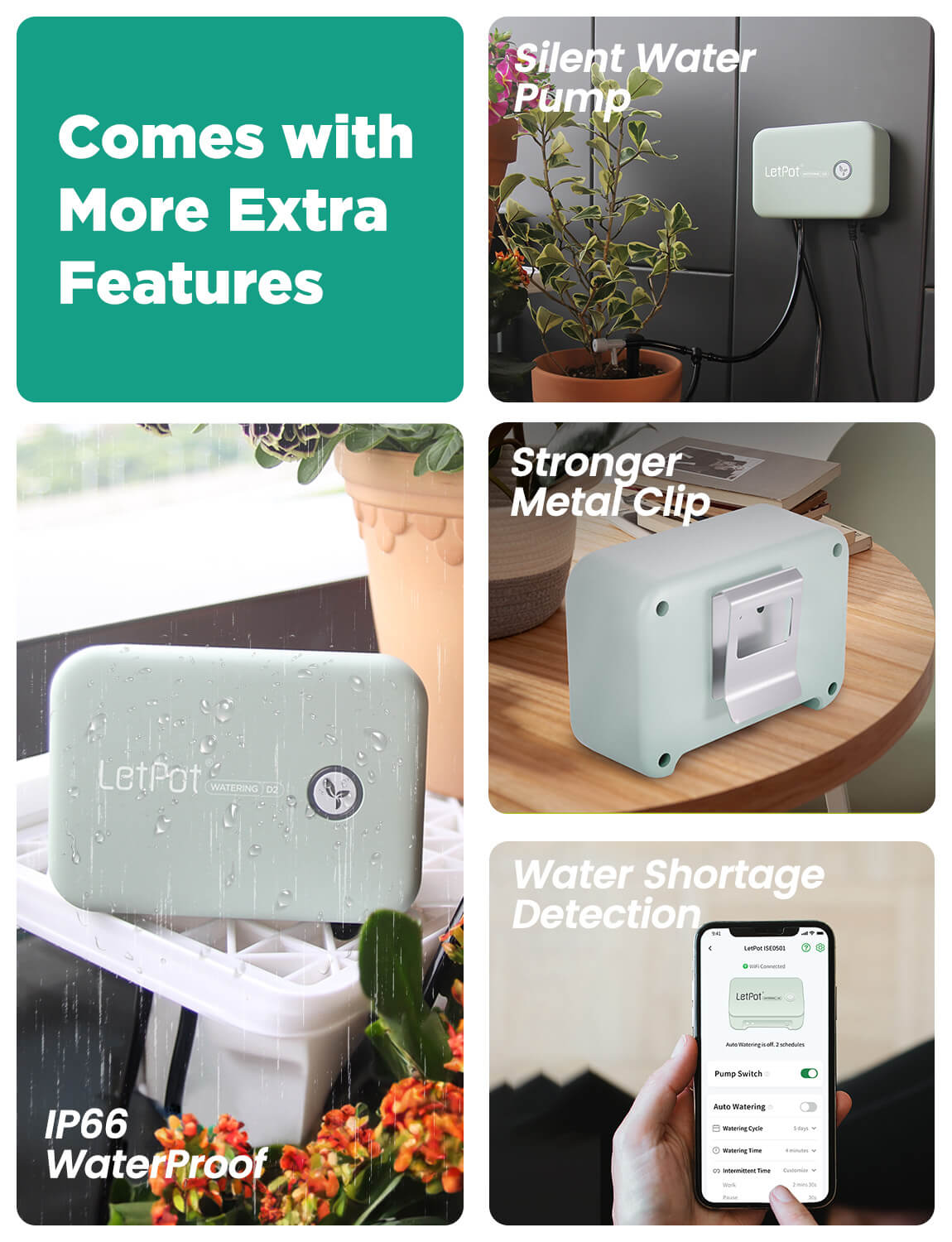 Material, Appearance and Functional Upgrades
IP66 waterproof effect, stronger metal clip, silent water pump, and water shortage detection.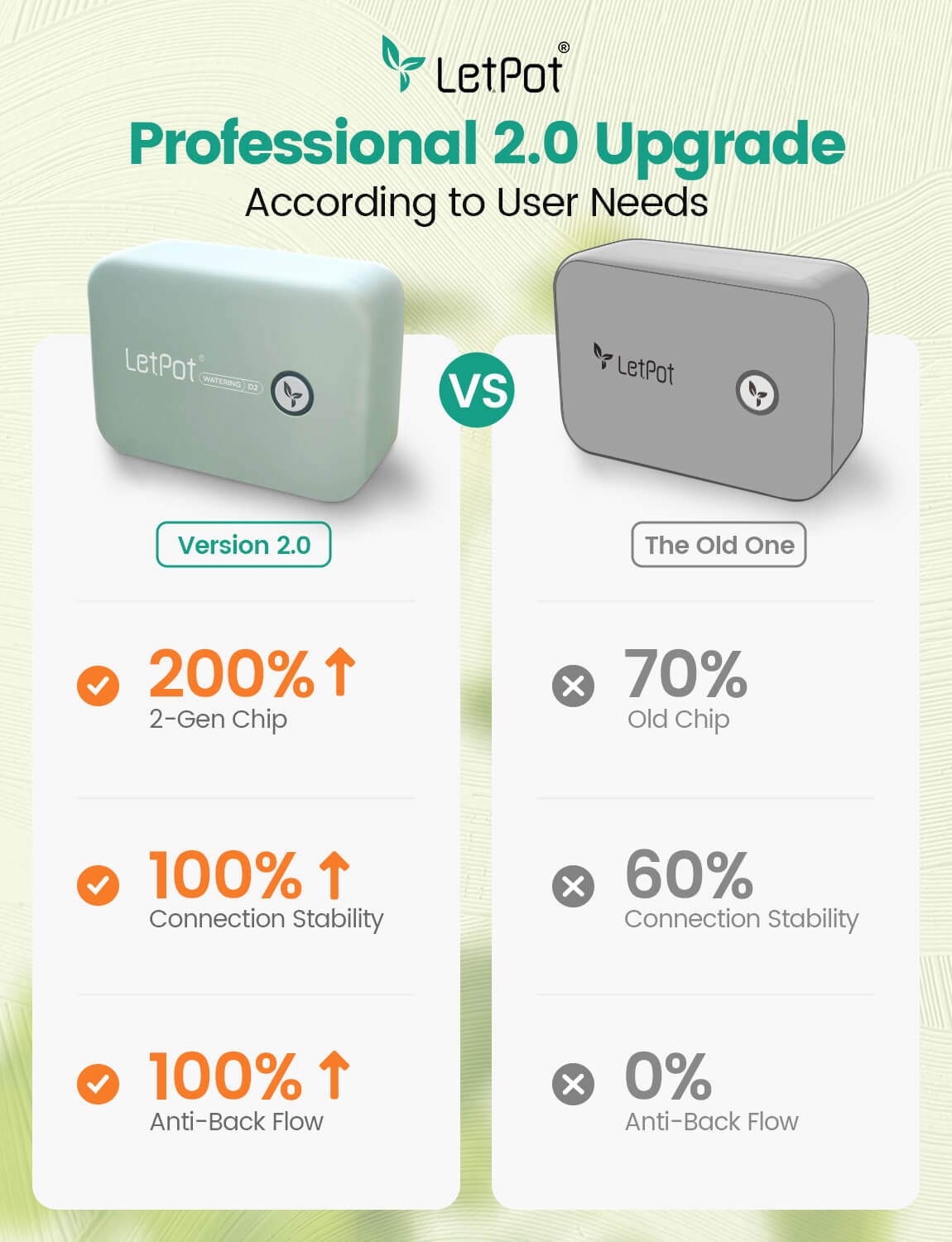 Professional 2.0 Upgrade
Upgrade 2-Gen chip, improve connection stability, add Anti-backflow accessory.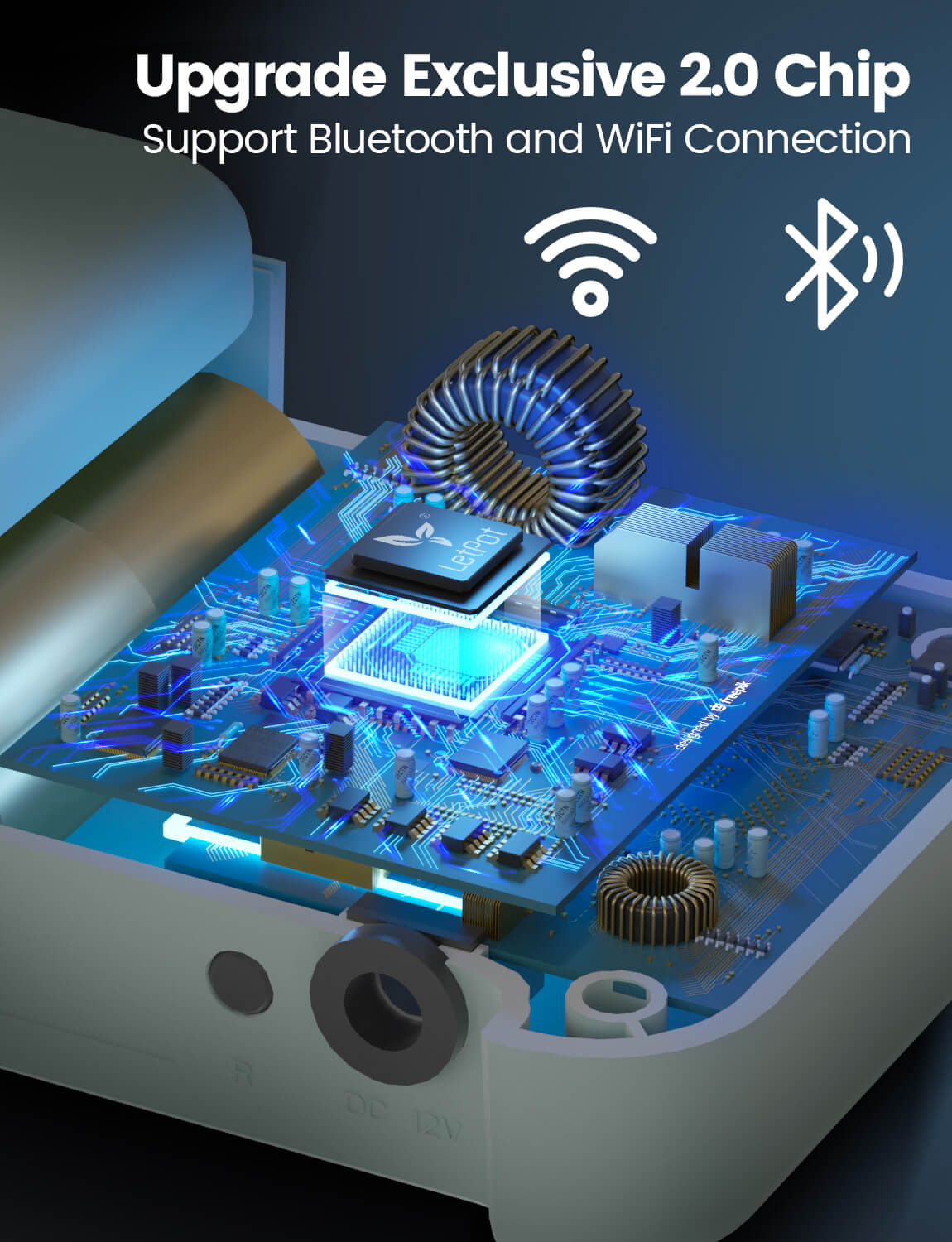 Upgrade Exclusive 2.0 Chip
Support bluetooth and WiFi connection.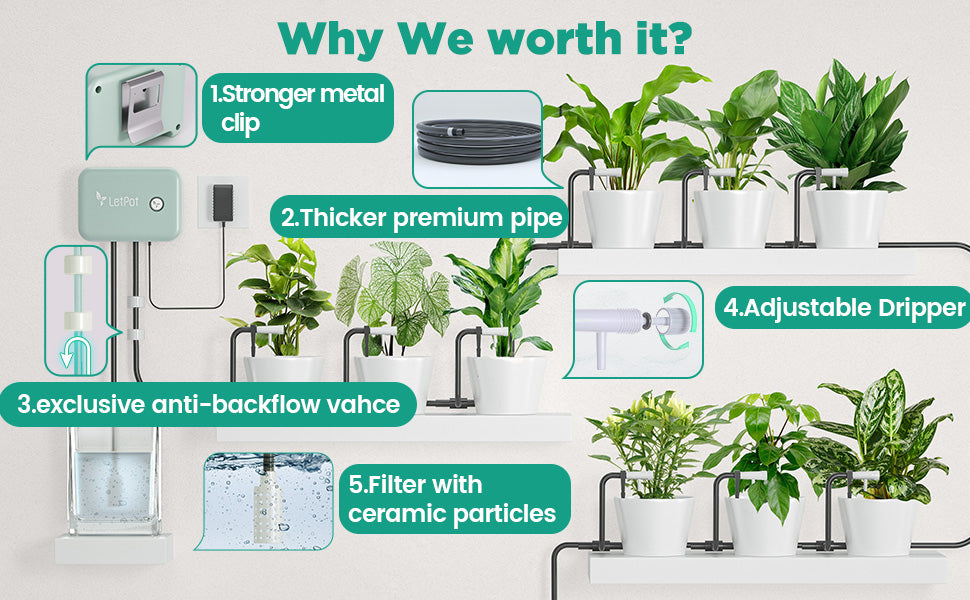 Our Advantage
Stronger metal clip
Thicker premium pipe
Exclusive anti-backflow valve
Adjustable Dripper
Filter with ceramic particles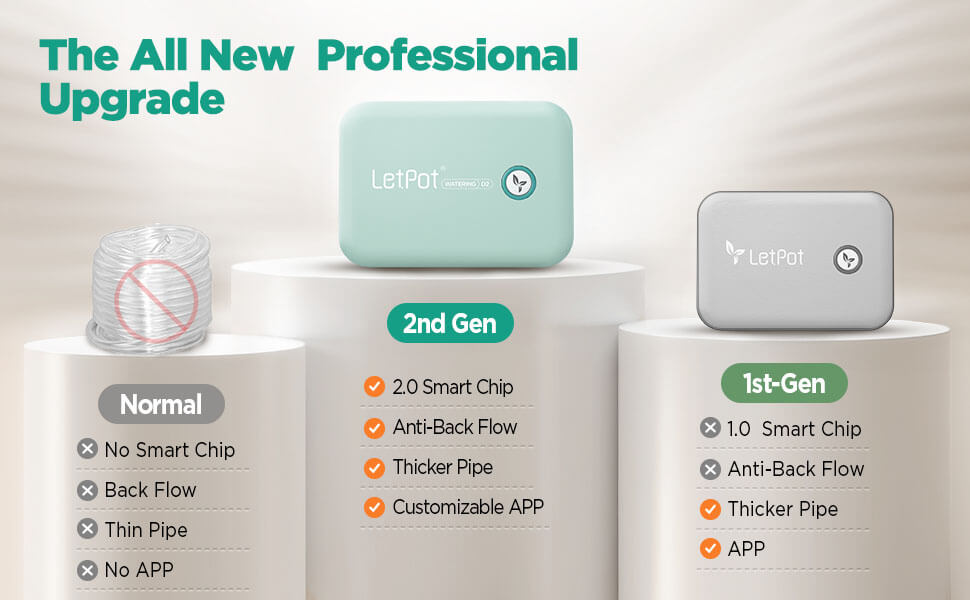 LetPot Drip Irrigation System 2.0 Compared to Others
2.0 Smart Chip
Anti-Back Flow
Thicker Pipe
Customizable APP
Unboxing, Setup & Review | LetPot Automatic Drip Irrigation Kit
LetPot Smart Irrigation Drip to Water my Vertical Garden while I'm Away
How To Set Up Automatic Drip Irrigation For Your Moss Pole
Watch What Our Clients Say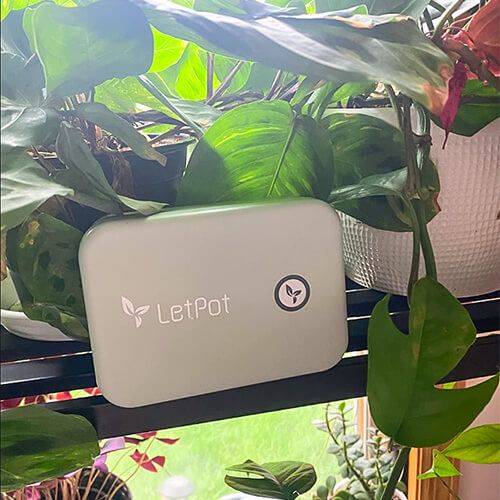 Saving my plants life
" I have everything link to my phone. So my plants are never thirsty anymore. It will be a great tool when I'm going out of town too. Highly recommended. "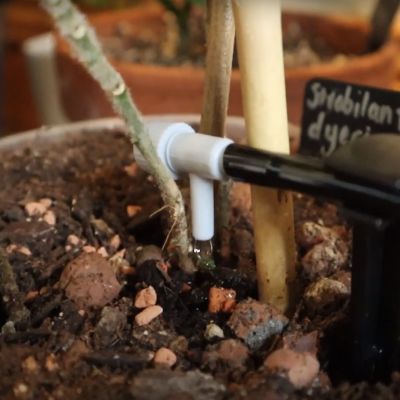 Works very well with wifi access
"I liked the product and have successfully used it at home when I was away for 2 months on vacation. "
Plants are thriving
"This has easy to follow instructions for setup and the app is simple to download and follow along with. I took some houseplants that needed special attention and hooked them all up to the watering system. I saved all three with just one solution. This works great and is well made for the price, highly recommend."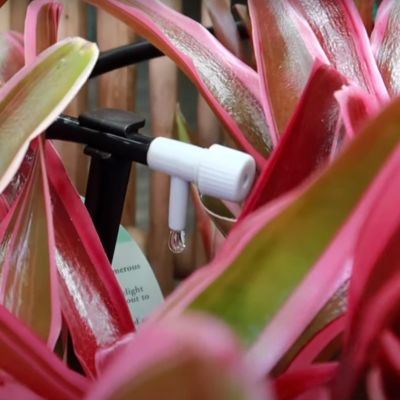 Saving my plants life
" The system is very easy to use, does require some time to set up. It kept all my plants alive after a 7-day trip. Well worth the price and effort.
I like the sleek design, looking good with my planting station. Pretty quite when operating. "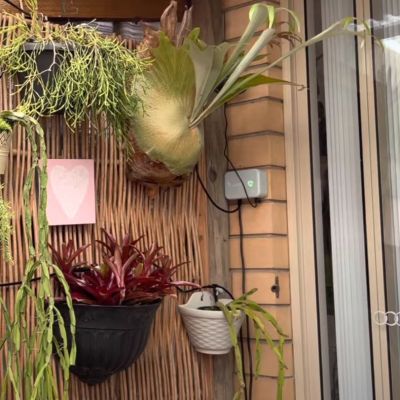 Great device, glad I tried it.
" I love my indoor plants, but I got 2 kids and always running around. A lot of times I forgot about watering my plants. When I saw this little system I knew I needed it. It's easy to install and set up. I have everything link to my phone. So my plants are never thirsty anymore. It will be a great tool when I'm going out of town too. Highly recommended."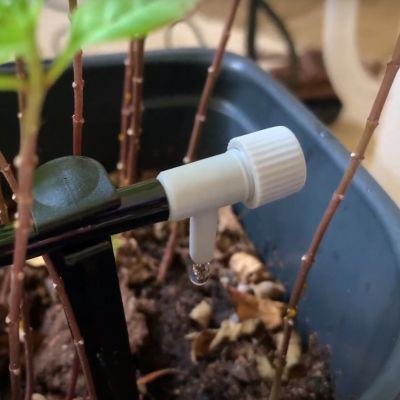 Great help for your plant!
" Great choice if your plants cannot stand lack of water. No more dead plants after trips!
Very easy to get your hands on also capable for mobile control. Worth the price! "