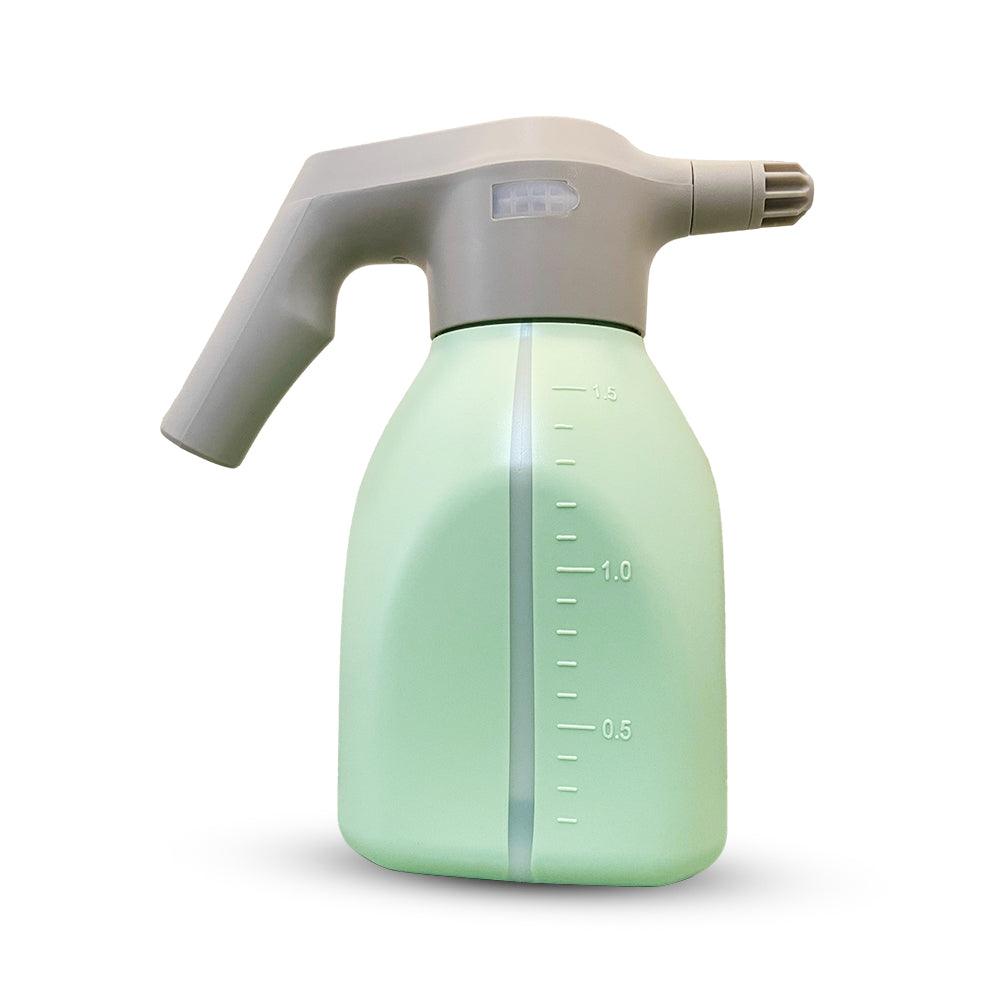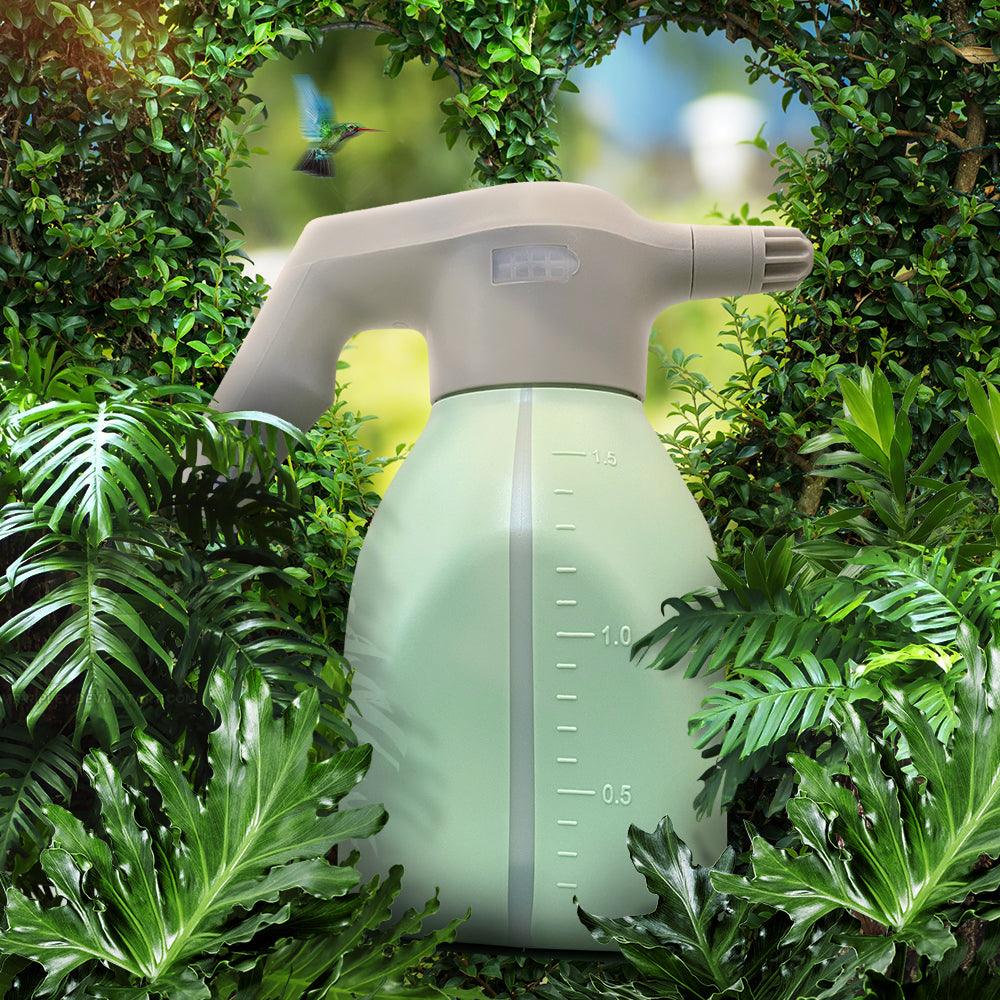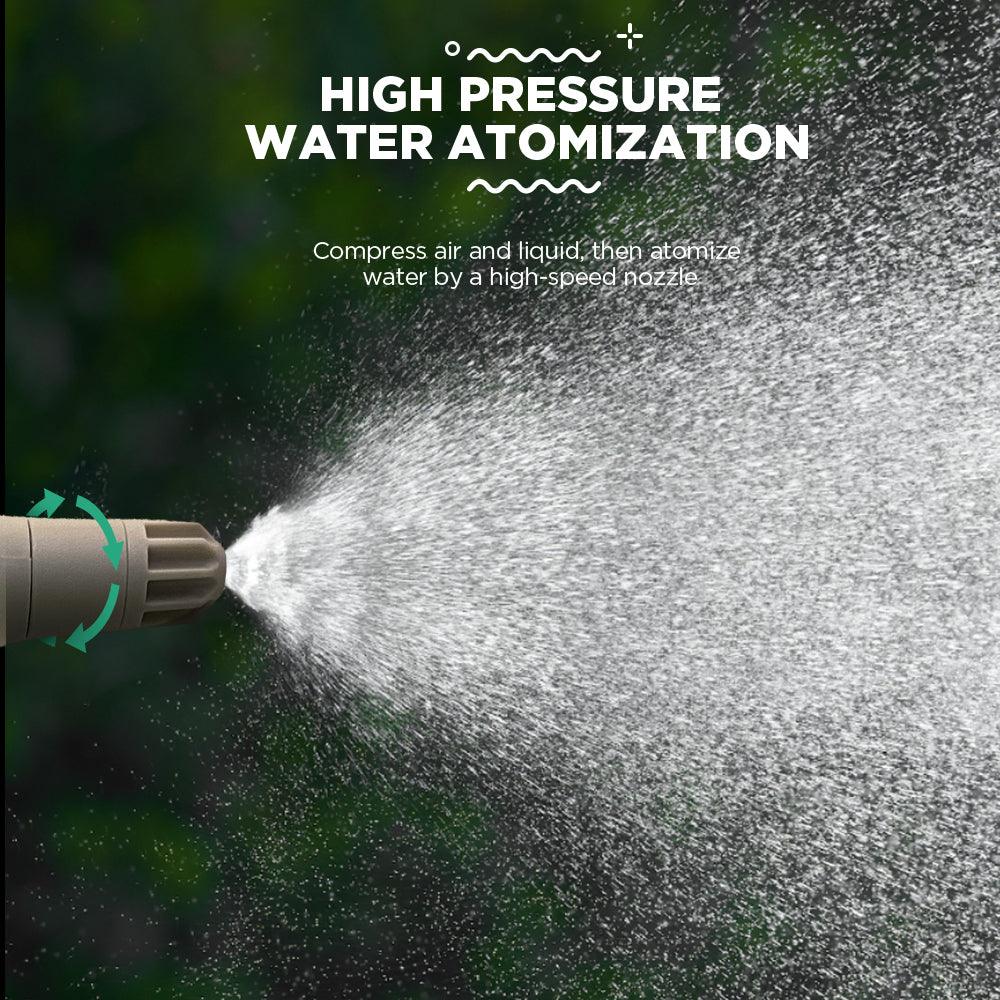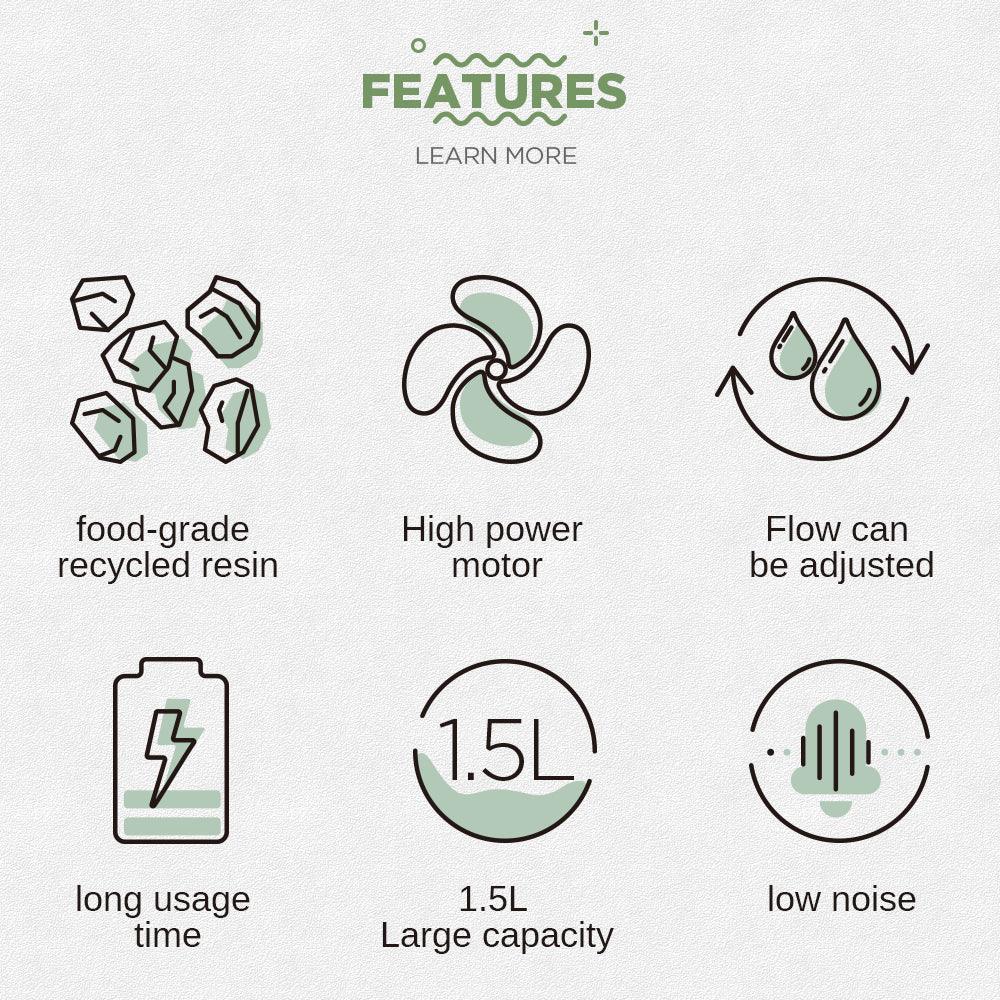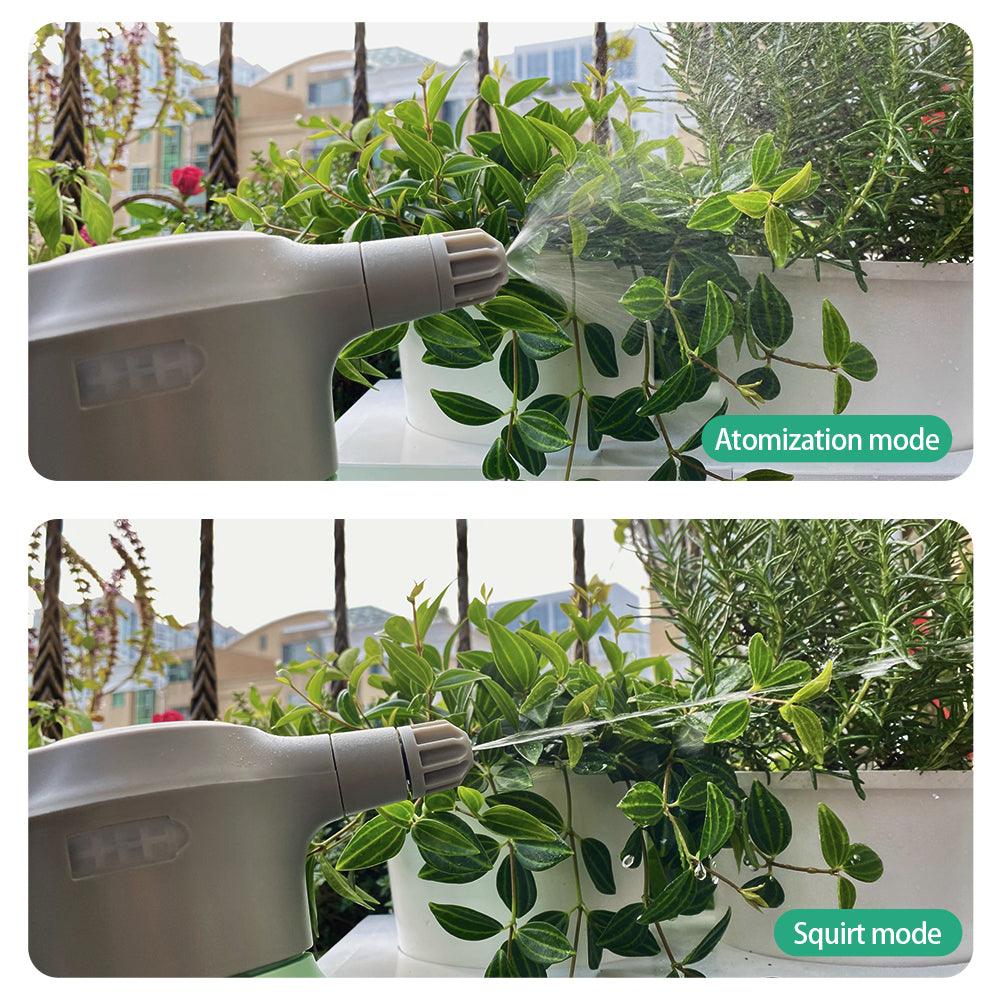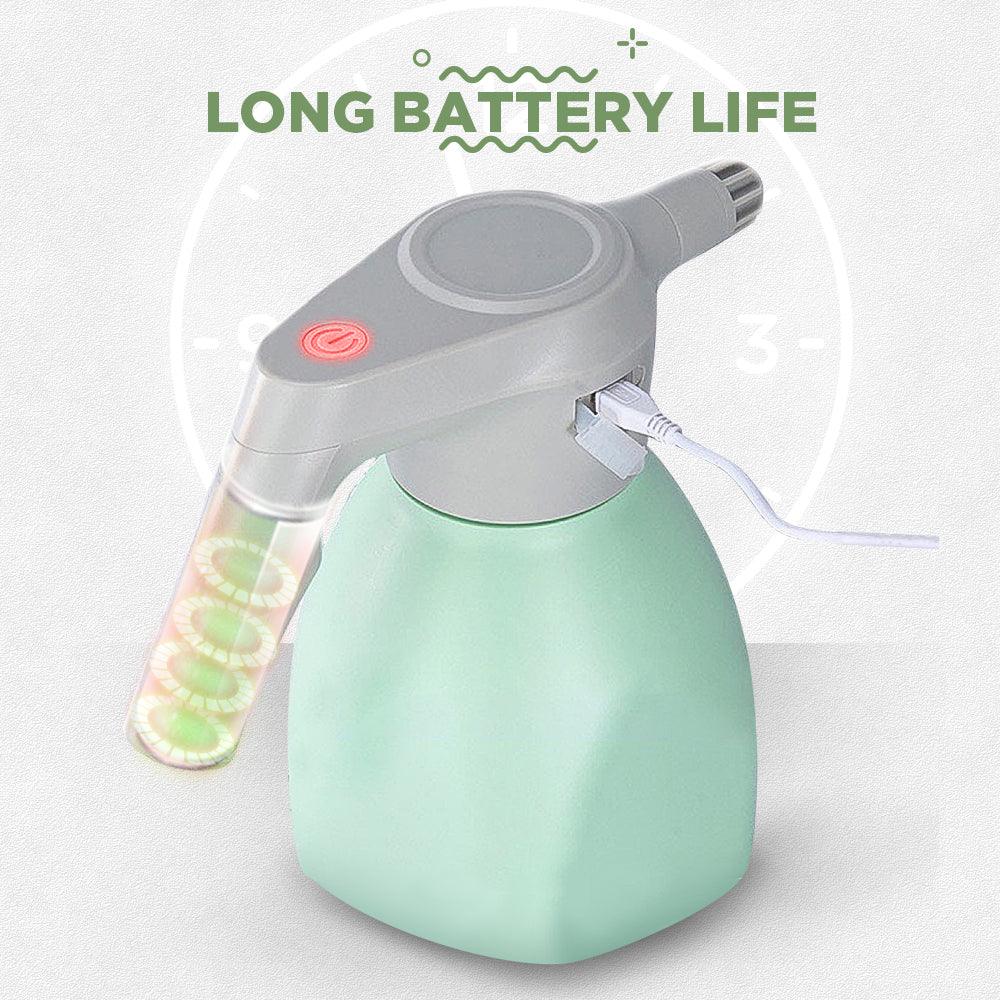 Electric Watering Can
---
LetPot Electric Watering Can replace manual pressurization with an electric method, making it easier and easier to add water.
For most products:

US/CA/AU (local warehouse)

Standard 3~5 business days
Expedited 2~3 business days

Other countries (ship form China)

Standard 10~15 business days
Expedited 6~15 business days

For more detailed information, please refer to LetPot's shipping policy.
All LetPot products have a 30-day worry-free return policy and 1 year warranty. To be eligible for a return, your item must be in the same condition that you received it, unworn or unused, with tags, and in its original packaging. You'll also need the receipt or proof of purchase.

For more detailed information, please refer to LetPot's refund policy.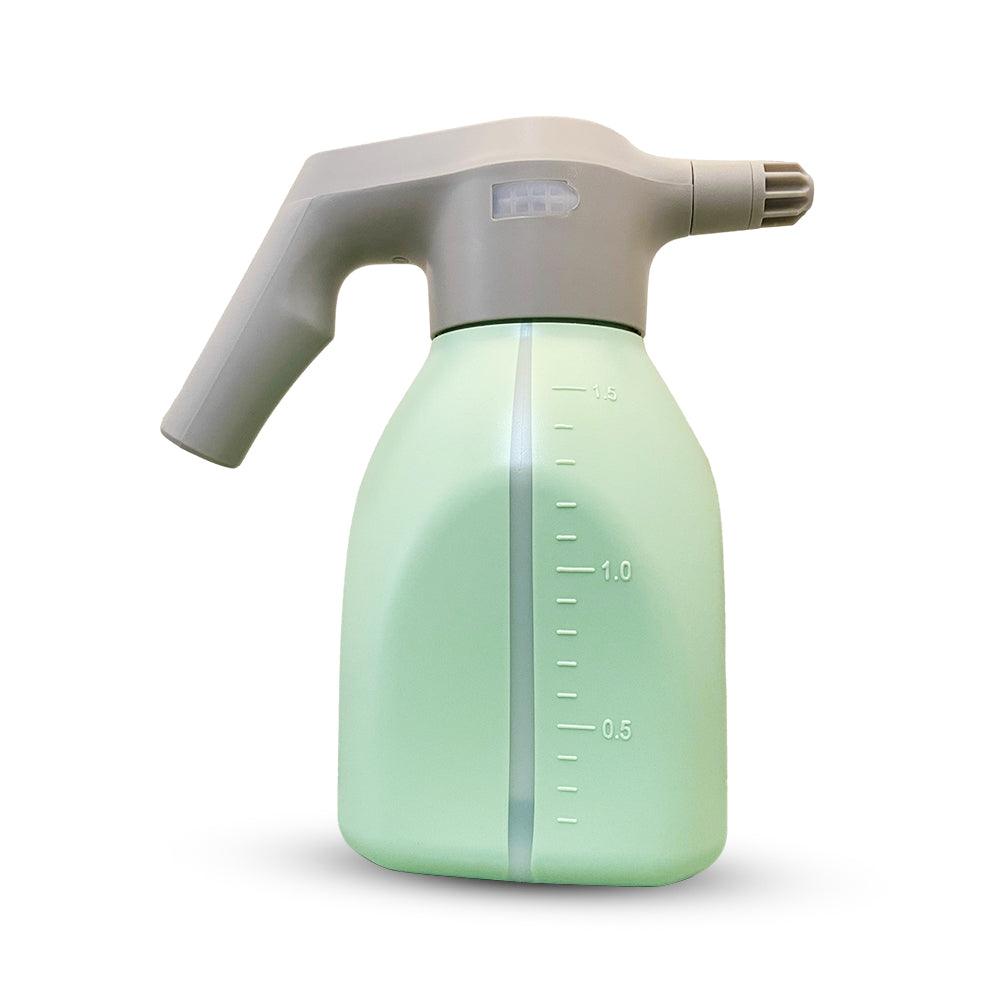 This product is rated 5.0 of 5.0 stars.
It has received 5 reviews.
This product is rated 5.0 of 5.0 stars.
It has received 5 reviews.
Sprays an amazing amount of water quickly
I grow several thousand seedlings every spring and have relied heavily on my 1 liter plant sprayer. I found a combination of pros and cons with this new sprayer.
Pros:
Holds more water, meaning less time spent refilling
Sprays a large amount of water at once, getting more water onto each plant
Comes with a bendable nozzle meaning I don't have to tip the bottle when sprayer the further plants
Both nozzles are adjustable for amount of spray
Super easy to use with just one button to turn on and off
Cons:
Because it holds battery, is heavier
Because it sprays a larger volume of water, tends to put more force on the tiniest seedlings
Because it sprays a larger volume of water, there is quite a bit of overspray
Overall: this sprayer is a fantastic arsenal to plant set up and it can replace my hand sprayer for any of seedlings
Best auto sprayer I have bought!
Great auto sprayer! I can fill it up once and it will last a really long time time! It has a nice spray range. My tropical plants love it. It's a good size without it being too heavy too.
Use Strategically...
This is a fantastic product for misting your plants (or your turtle enclosure, which is what we purchased it for). My only suggestion would be to move your indoor plants away from any walls or backings that you don't want to get wet. It is nearly impossible to control the power with which this sprayer dispenses water and anything behind your plant will surely get wet. Aside from that, this is a great product and I'm glad I purchased it. Cheers.
Love this!
I grow cut flowers, and have seedlings starting almost the first five months of the year. I recently upgraded to an "LetPot" waterer can, and was pleased with it because it required a lot less pulls than the old school $2 water spray bottle.
Then I saw this, and knew my life was about to change. No more cramps in my forearm, no more switching hands because of trigger finger, none of that. I've used this twice a day for the past five days for at least 15 minutes each time, and I haven't had to charge it again. It holds the perfect amount of water, anymore and it would feel heavy.
Practice using it in your sink, as it produces quite a bit of water flow and can soak things quickly. I've found the flexible hose really handy.
There's a few drips at the base of the nozzle occasionally but I think it's user error more than anything.
Also, the design is kinda pretty and aesthetically pleasing.
I LOVE this electric sprayer. The rechargeable feature is what seals the deal. Get it, you won't be sorry.
If you found my review helpful, please let me know below.
Love the constant flow of water mist.
I gotta say for the price is perfect.